Activity Execution
Lets get started!
---
Here are the things you need:

Material

Quantity

Dimension/
size/weight
(if applicable)

Alternative
(if applicable)

Aluminum Foil Paper
1

-
-

Plastic Spoon

1

-
-

Plastic Cup

1

-

-

Scissor

1
-
-

Cotton thread

1 spool

-

-

Marker

1

-
-

Straw

1
Any size

-

Tape

1
-

-

Ice cream sticks
2
-
-
Ruler
1
-
-
Rubber bands
1
-
-
---
Remember!
We have to design a food container that keeps our food from spilling and maintain its temperature.
---
STEP 1: Draw a rectangle on the aluminum sheet. The length of:

Longer side is 24cm.
Shorter side is 8cm.
---
STEP 2: Follow the line marks and cut the sheet with a scissor. This is how your sheet will look like after it's been cut.
---
STEP 3: Place the cup on one end of the sheet and start rolling it up. To get it covered like this.
NOTE:
Turn the bottom part of the sheet down with the cup base. This will allow the cup to stand on a flat surface.
---
STEP 4: Cut a 10cm x 10cm piece out of the remaining aluminum sheet.
---
STEP 5: Place this piece on the top of the cup to make a lid.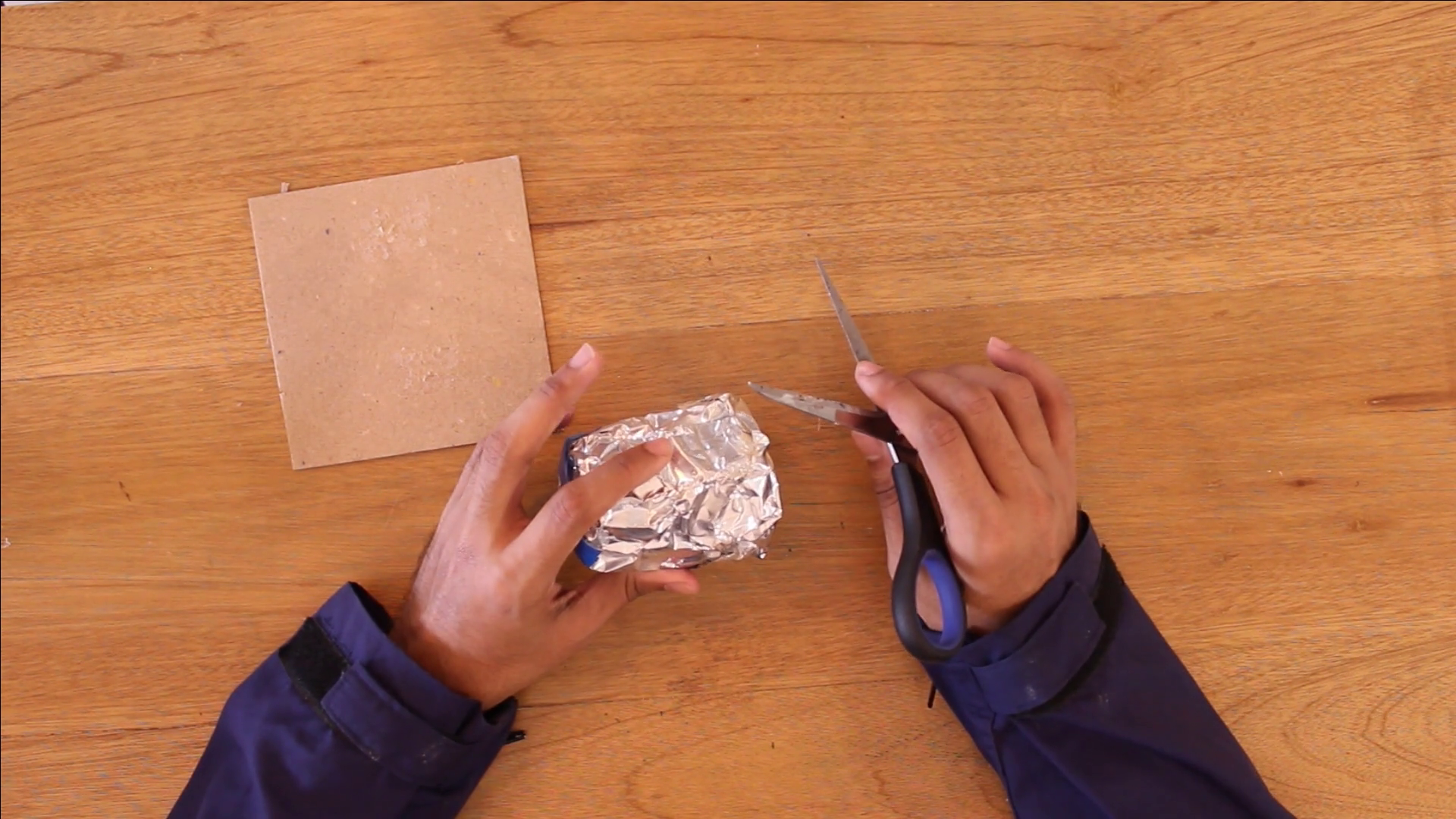 Carefully turn the corners of the sheet towards the wall of the cup.
---
STEP 6: The cardboard is our base. But if you just place the container on it, it will float away. Perhaps a locking mechanism is needed!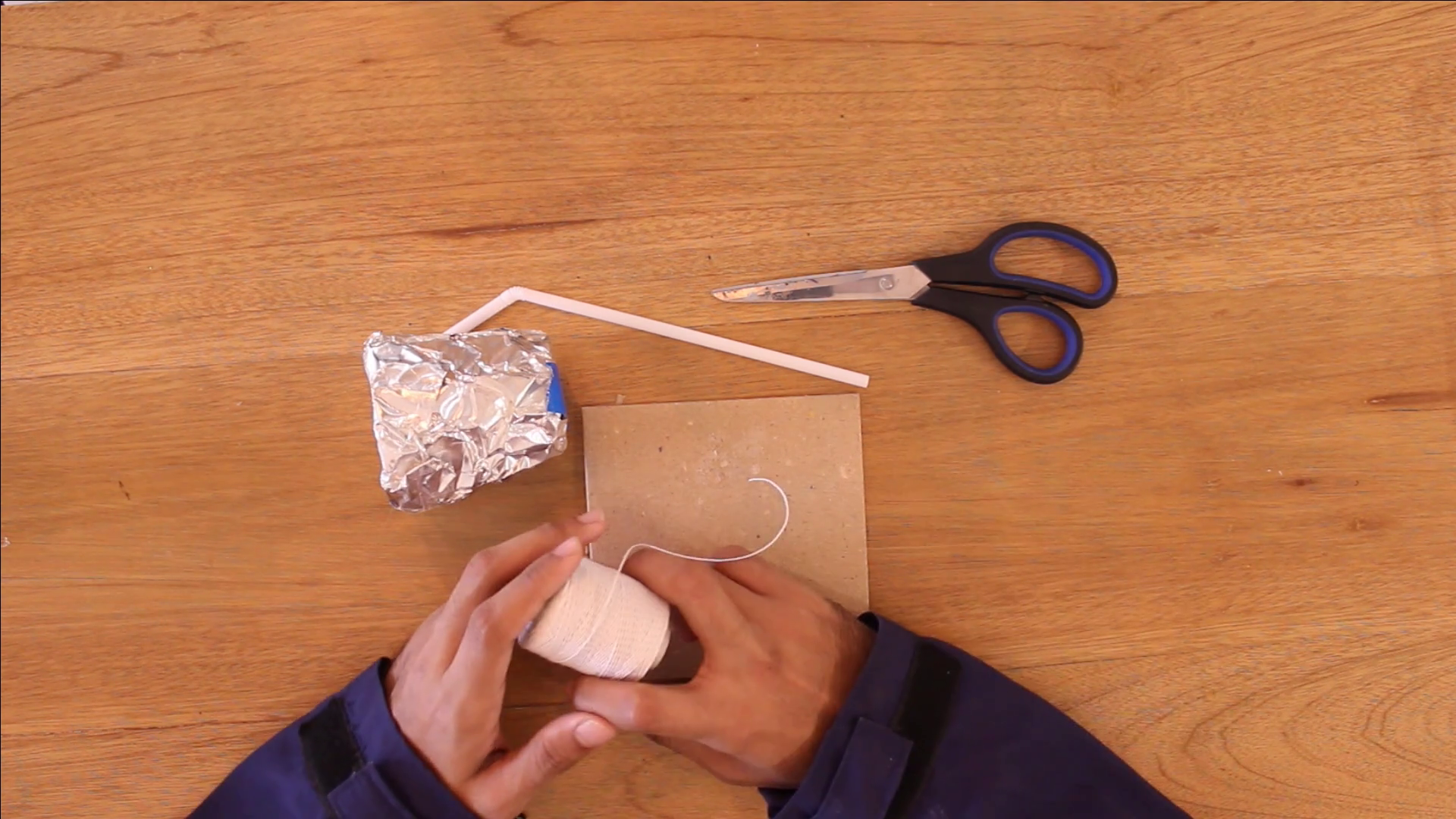 Think of a simple locking system..
---
STEP 7: Grab that thread ball and follow these steps. Cut two pieces of threads, 20cm each.
---
STEP 8: Wind the string onto the cardboard and stick it at the back with tape. Attach the other string too as shown.
Front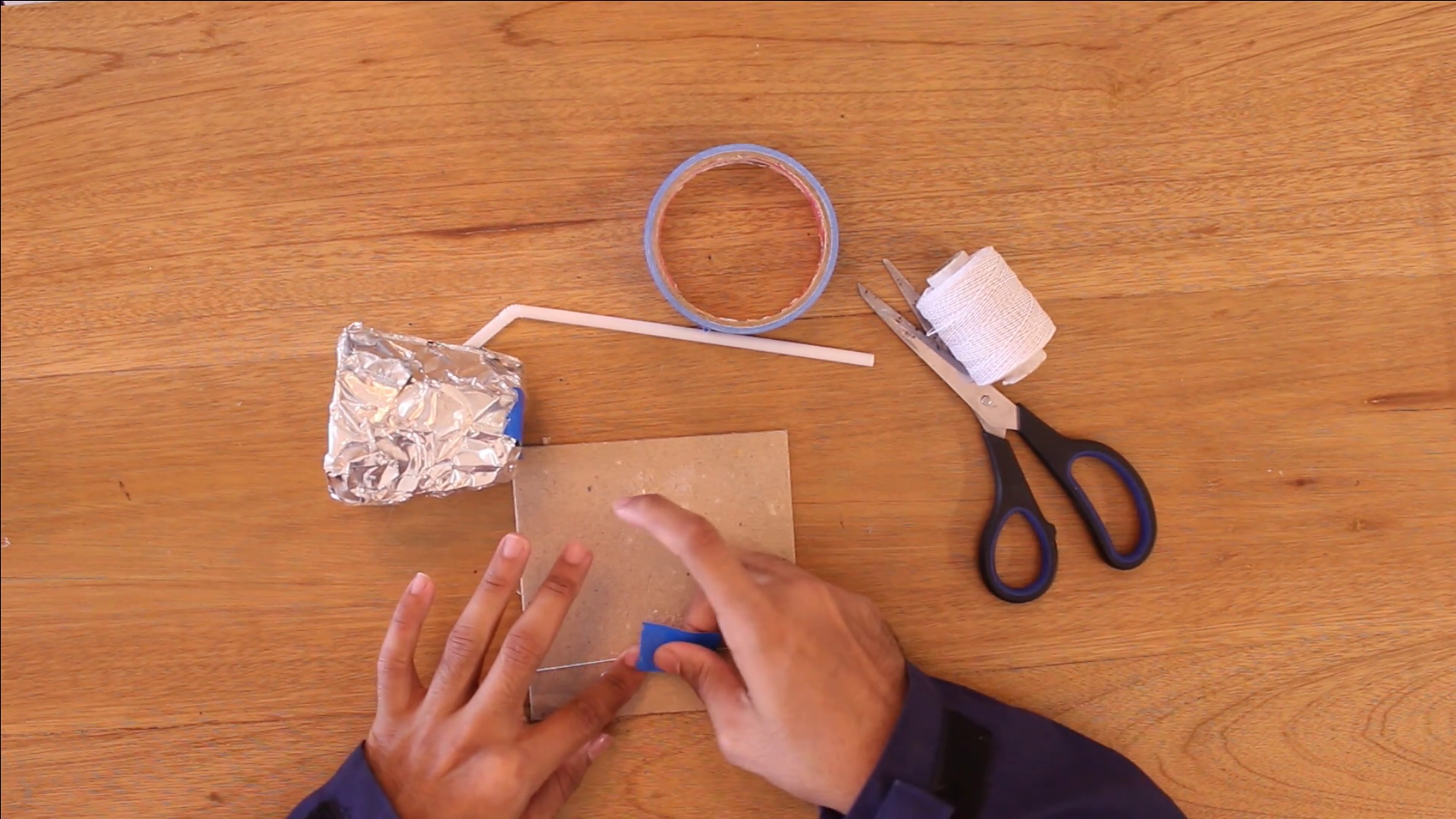 Back
---
STEP 9: Carefully poke a hole in the food container to make room for inserting a straw. The food can be consumed through the straw.
---
STEP 10: Let's make a stable base for our container. You can use the popsicle stick! Invert the cup and put the stick on it like this.

STEP 11: Let's lock our model onto the base. See if it fits in properly, adjust the strings if need be.
---


Voila Astronaut, feast!
---
Watch a few astronauts

NASA
---
Last modified: Tuesday, 13 April 2021, 2:00 PM