Activity execution
Let's make one for ourselves!
Here are the things that you would need.
(Black plastic dustbin carry bag should be cut into single plastic sheets).
---
Disclaimer!
Paper cutter is not to be used in the absence of an adult.
---
Materials
Quantity
Dimension/
size/weight
(if applicable)

Alternative
(if applicable)

Broom Sticks
30
12" - 20"
-
Paper clips
8-10
15mm-20mm
-
Cardboard piece
1
12" x 12"
-
Trash bag
30L - 40L capacity
-
Optional
-
-
-
1
Standard
Optional
---
Let's get started!
STEP 1: Take two broom sticks and tape them together by putting tape on top, middle and end of it as shown.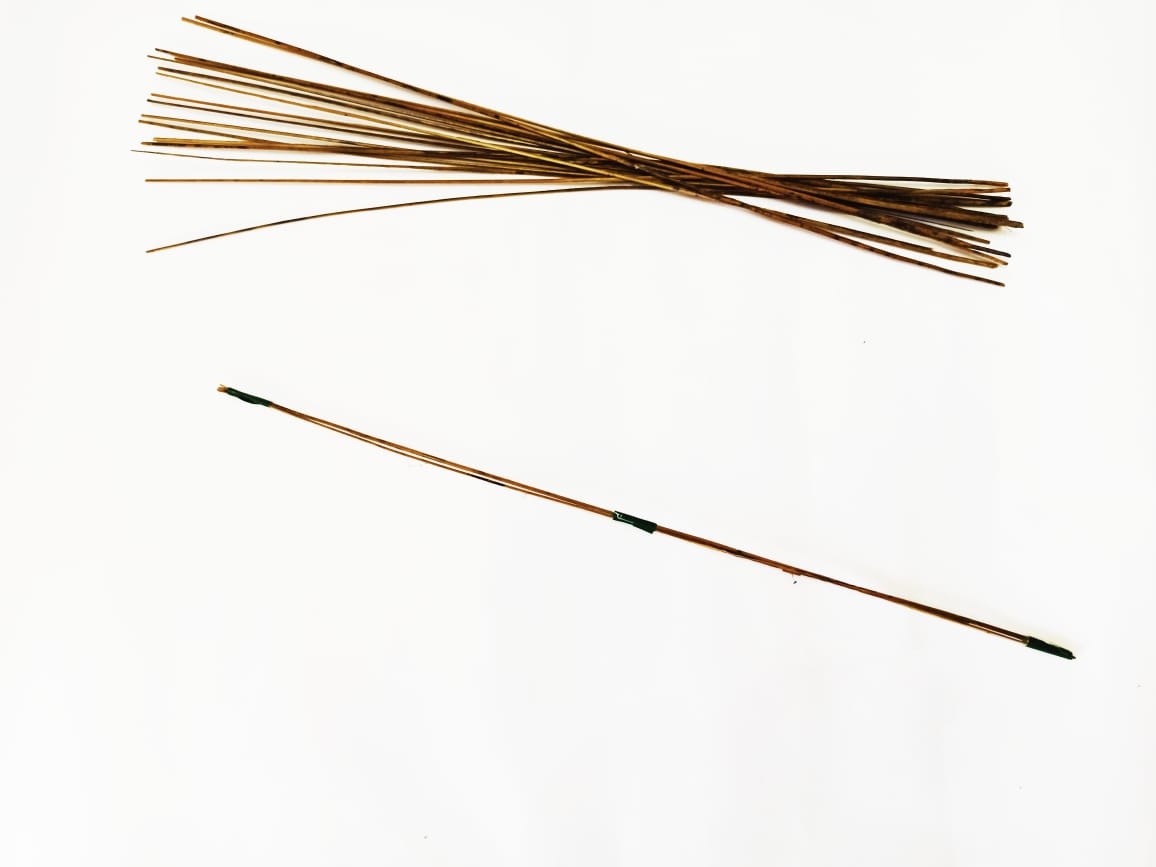 ---
STEP 2: Look if your stick is strongly put together. If not, cover it with more tape. Do it with all the straws, make 8 sticks such as in the picture.
---
STEP 3: Arrange those sticks to form a square.
Remember not to leave gaps between the Sticks.
---
STEP 4: Now attach two 1 inch each piece of tape under both your sticks and place one edge of the tape on the other edge.
---
STEP 5: Bring your Cardboard box and unfold it and cut it to the length of your square.
---
STEP 6: Take the square and tape it to Cardboard, just like in the picture.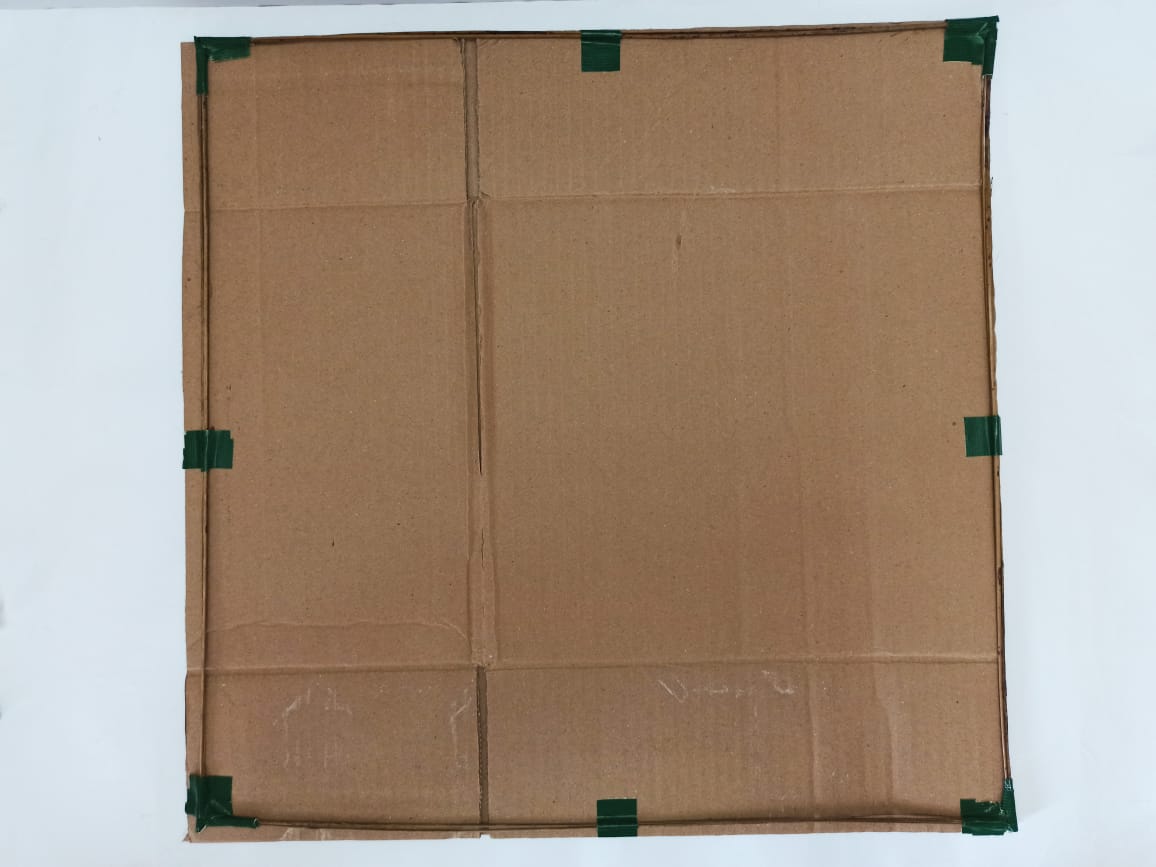 ---
STEP 7: Take two new sticks and stick their ends together with tape, so they form a roughly 30-degree angle.
Do the same on another pair of sticks.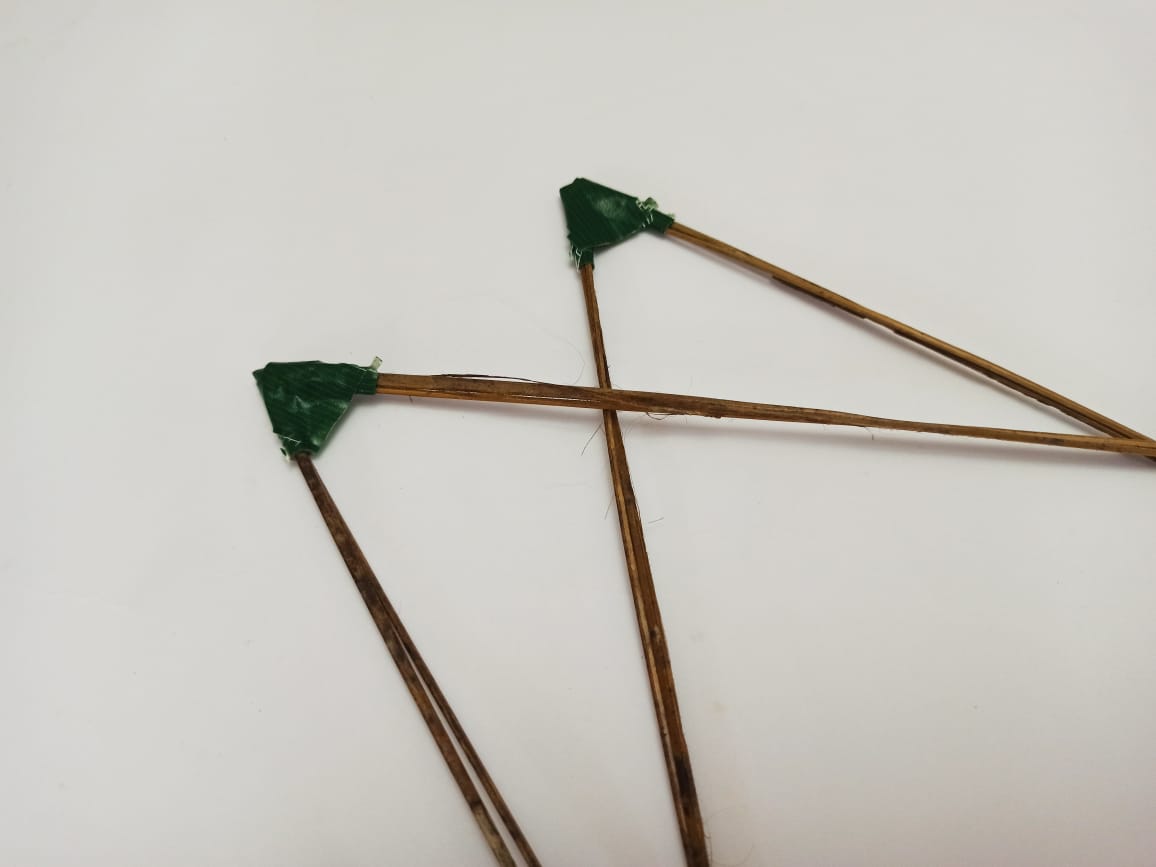 ---
STEP 8: Tape the two ends of the triangle made above to two parallel edges of our Square Cardboard.
After completing the previous step, your triangle will stand up like this!
---
STEP 9: Do the same to the other triangle.
---
STEP 10: Poke holes in the tape by which we connected our triangle and place a long stick between them.
---
STEP 11: Place your trash bag over the stick stand.
---
STEP 12: Let the Paper Clippers hold the trash cover to the stick stand. It will look like this at the end.
---
Congratulations on completing your project!
---
Last modified: Saturday, 1 May 2021, 1:20 PM