Activity execution
Let's dive in!
Here's what you need!
---
Remember! You should have the straws in two different sizes so that one of them can go inside the other.
Material

Quantity

Dimension/
size/weight
(if applicable)

Alternative
(if applicable)

Paper cup
(with a hole at the centre of it base to pass the bigger straw)

1

standard

-

Potato slices

2

any

-

Straw

2

One smaller in dia than the other

-

Disposable plate

1

Standard

Any other plate/
newspaper to put the potato slices

Rubber bands

4

standard

-

Binder clips

2

15mm-20mm

-

Tongue depressors

6

Standard

Ice cream sticks

Wooden skewers

1

See in pic below

-


---
STEP 1: Take the cup and make a hole at the bottom using a scissor. Be careful when using a sharp-edged tool!
---
STEP 2: Then you can take the wider straw and try putting it through.
---
STEP 3: You want the straw to be fixed in its position. Tape it!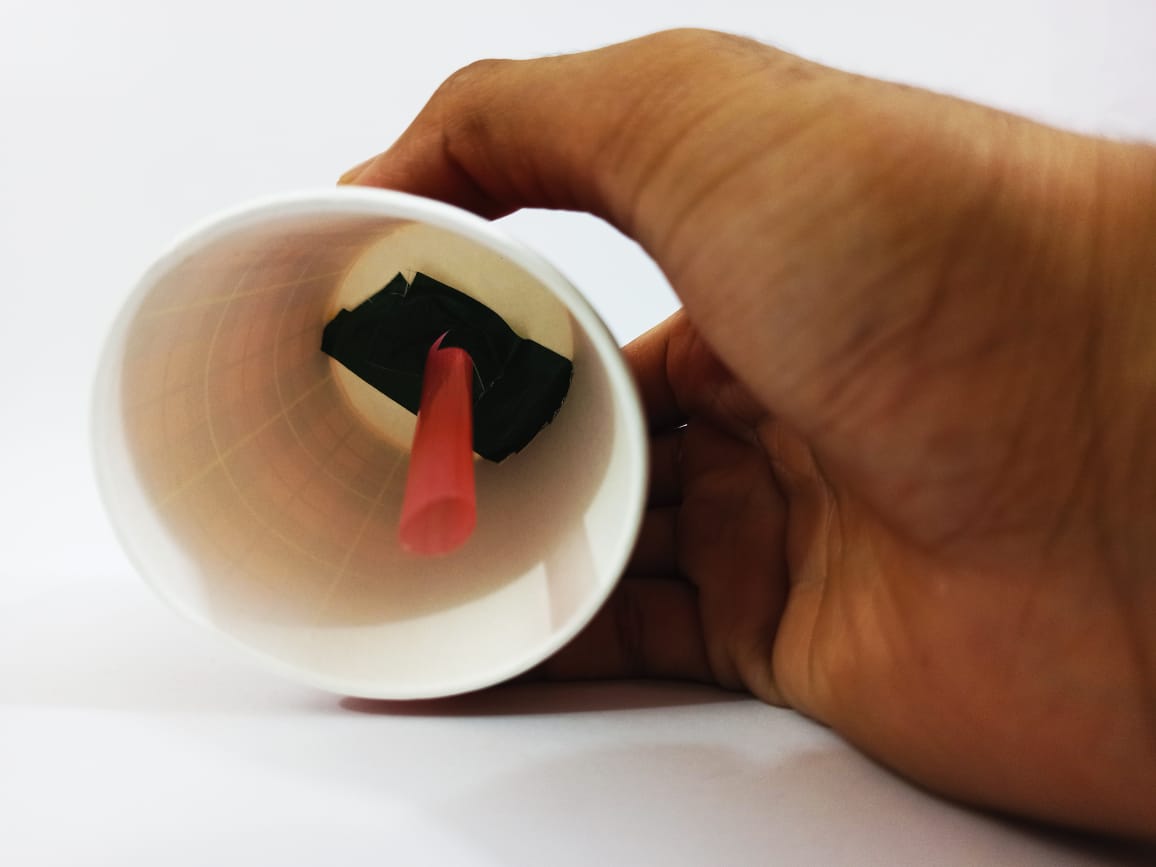 ---
STEP 4: On the other side of the cup, we have to fix support for our drill.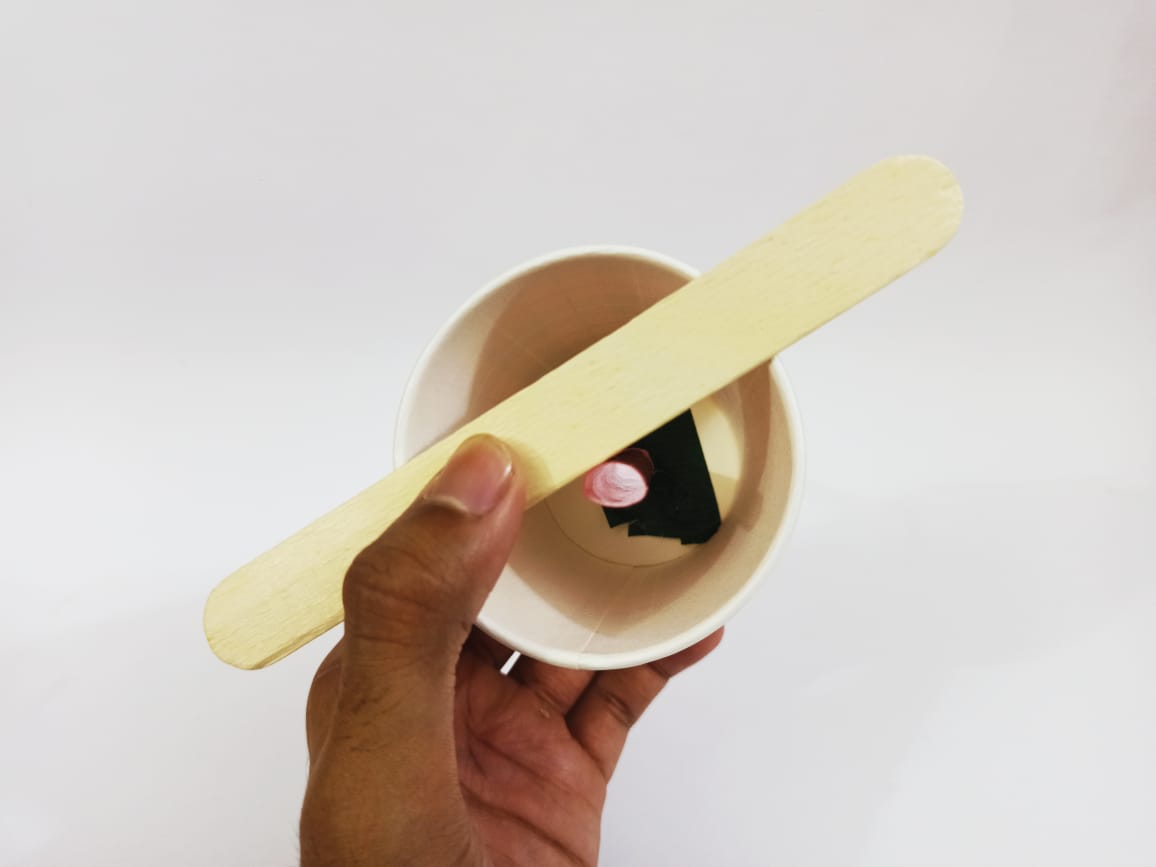 ---
STEP 5: Tape two tongue depressors onto the cup as shown.
---
STEP 6: The drill now has firm support!
---
STEP 7: Cut the excess straw out.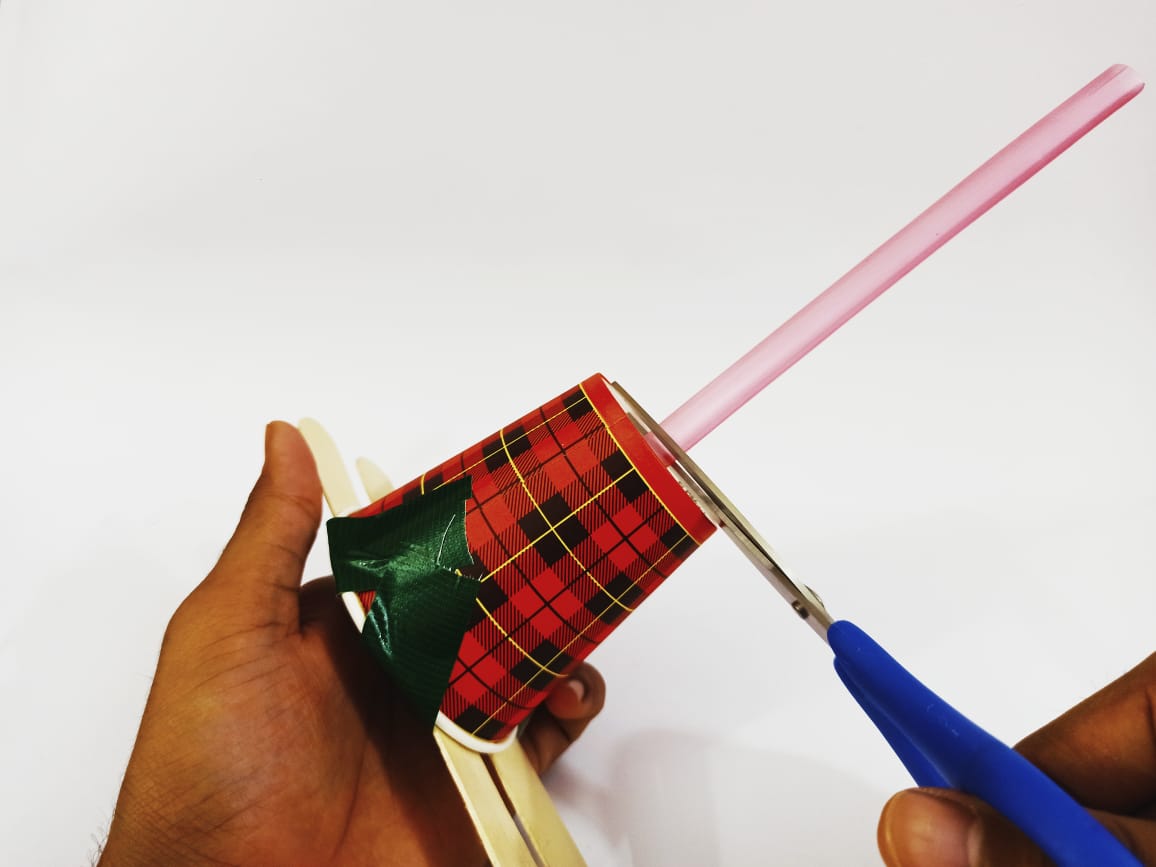 ---
STEP 8: Insert the thinner straw into the cup through the thicker straw.
---
STEP 9: Let's make a trigger for our drill machine.
---
STEP 10: Place two of the tongue depressors one on each side of the thin straw and tighten it up with the paper clips.
---
STEP 11: Wrap two rubber bands on either side of the trigger.
---
STEP 12: Finally clamp a paperclip on the other side as well.
---
STEP 13: Test your drill and get to the core!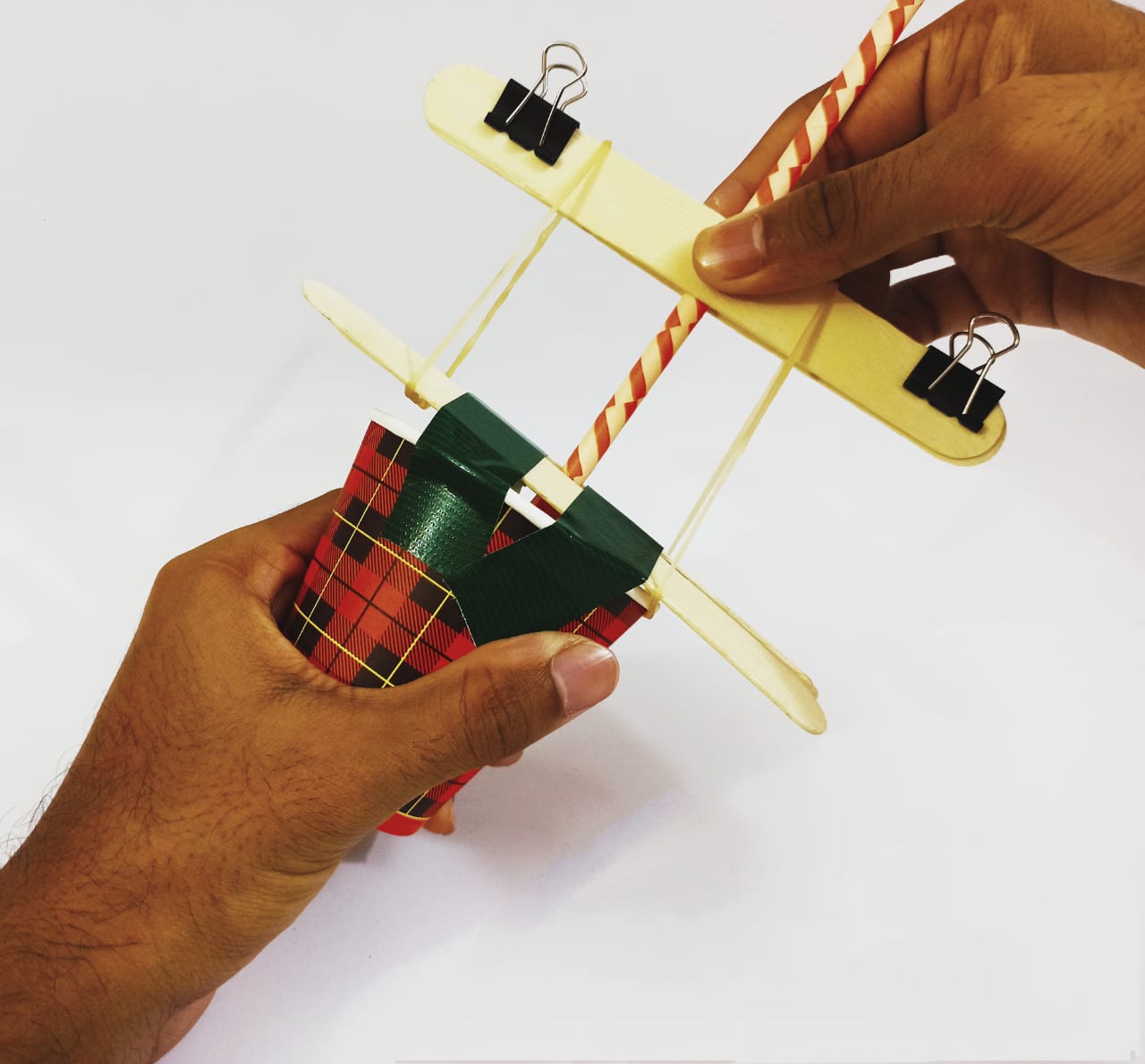 ---
Was your drill able to cut through the potato and get the sample?
Yes? Great job! Try it on something else now. Like, a boiled egg!
No? Don't worry. Adjust the Trigger and examine the drill again.

Hint: You can also insert the skewer inside the thin straw to make your drill even more pointy!
Last modified: Saturday, 1 May 2021, 1:05 PM