Activity Execution
Let's begin
In this activity, we'll make a DNA model based on the information provided below:
---
HERE'S WHAT YOU'LL NEED:
Material

Quantity

Dimension/
size/weight
(if applicable)

Alternative
(if applicable)

Gum drops:


Total = 40

Standard

Marshmallows (stick a small piece of tape and add a name tag (color name)

Orange/Yellow

10



Green

10

Red/Pink

10

Purple/Blue

10

Tooth picks

25

2" - 4"

-

Paper/plastic plate

1

Any size
(it will be used to keep the gum drops)

Newspaper

---
Step 1: Separate the 4 different colors of gumdrops on the plate or a paper and name code them.
Take 30-40 toothpicks out and place it at one side of the plate.
---
Step 2: Read the gumdrop color and its corresponding DNA base from the table below and remember it.
| | |
| --- | --- |
| Gumdrop color | DNA base |
| Purple | A |
| Yellow | C |
| Green | G |
| Red | T |
---
Making a strand.
Take two gumdrops of the same color and pass a toothpick through them such that it looks like a dumbbell. A tasty one!
---
Note that the 'color key' contains the names and physical characteristics of various people, different for every team. This is the person's DNA that we will construct.

Important note.
---
Step 2: Let's pick our physical characteristics from the 'color key' for which we want to create our DNA.
We have selected the following characteristics to build our DNA model on.
| | | |
| --- | --- | --- |
| Phenotype | Phenotype | Genotype |
| Eyes | Brown | TGG |
| Hair | Blonde | GCT |
| Dominant Hand | Left | TTA |
| Height | Tall | GTT |
| Nose shape | Pointy | CAT |
You can make the same sort of chart on a paper as well.
---
Brown Eyes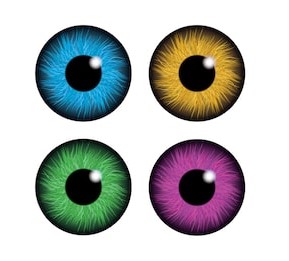 What is the genotype for Hazel eyes? (See the table above).
Now try to recall the colors for the each of Genotype letters.
Let's start making the strands now.
Then connect the strands to each other like this.
---
Blonde Hair
The corresponding genotype for 'Blonde hair' is GCT.
Lets make the DNA strands for it.
---
Step 3: Let's join the two strands together keeping in mind the following order from bottom to top:
TGG
GCT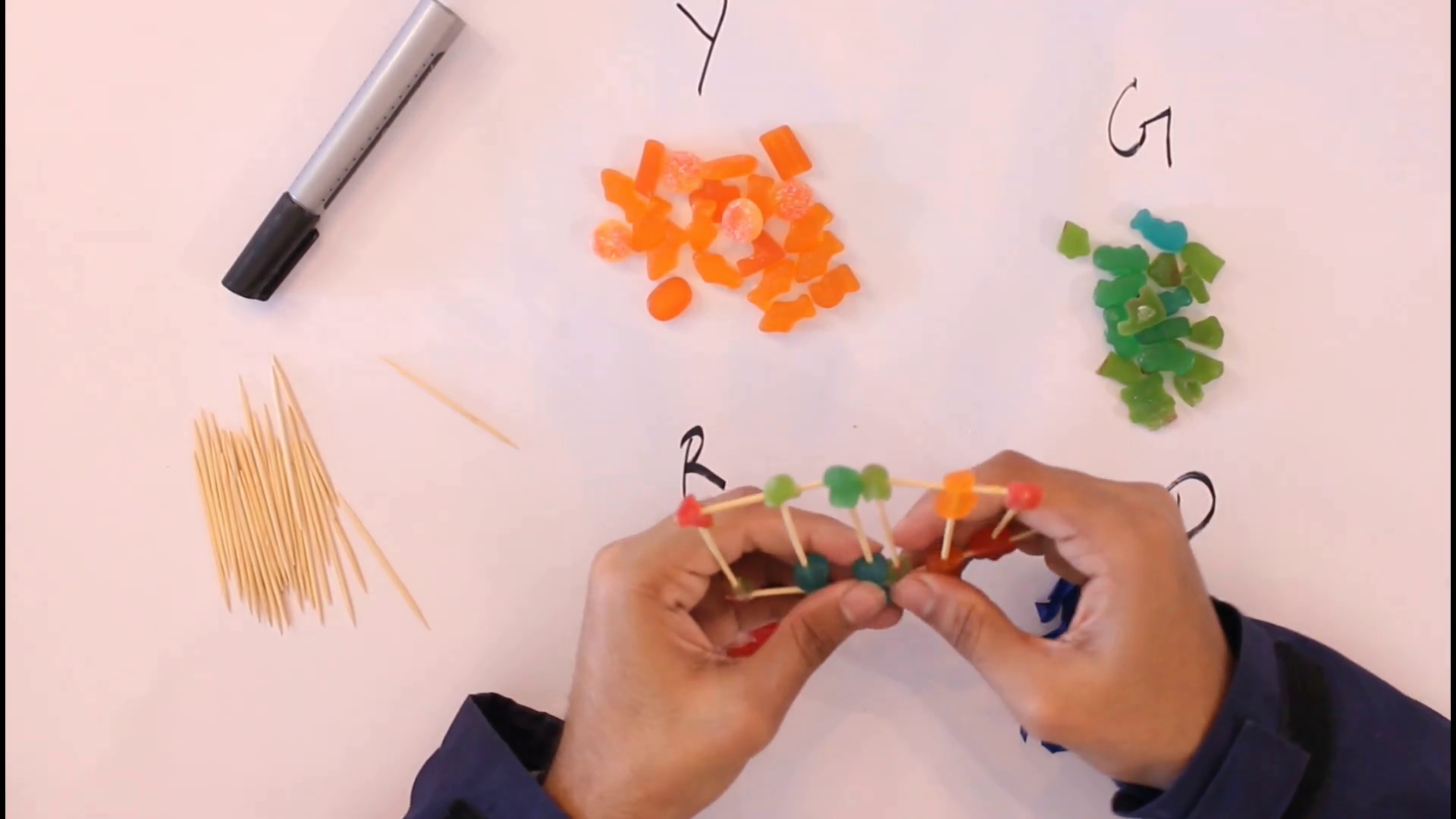 Dominant Hand
YOU'VE BECOME A PRO NOW!
DO IT ON YOUR OWN.
---
Join the strand to the old one to make long chains of DNA.
---
Follow the link below to read more about DNA!
https://kidshealth.org/en/kids...

-Kids Health
---
Last modified: Wednesday, 21 April 2021, 12:05 PM